Little girl dominates the 'Whip/Nae Nae', Santa joins in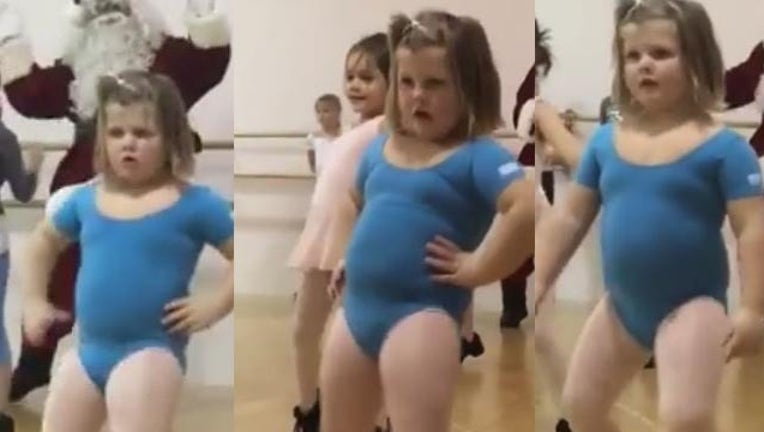 article
NEW BALTIMORE, Mich. (FOX 26) - Did you really think that you could escape another 'Whip/Nae Nae' video before the end of the year? Of course not.
A mother watching a class at Bev's Dance Studio & Lily Pad in New Baltimore, Mich. filmed her daughter Elyse learning to Whip and Nae Nae, and ended up with a viral video on her hands.
Elyse put all of her energy into the dance, and even added a view steps of her own.
What made this better? Santa joined in on the fun. Check out the hilarious clip below.