Justine Damond public memorial service set at Lake Harriet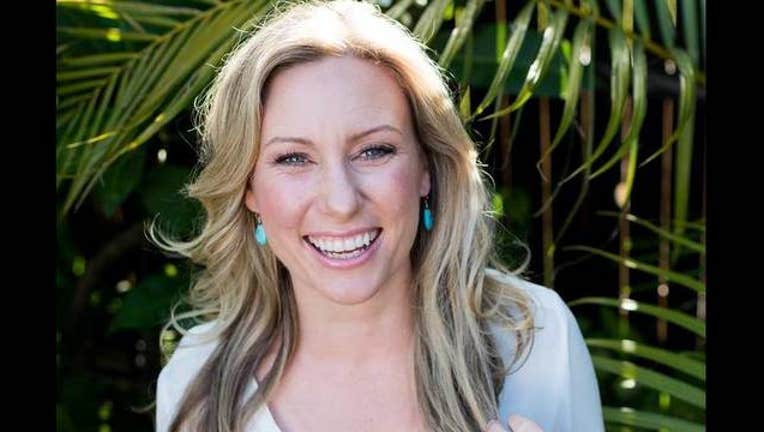 MINNEAPOLIS (KMSP) - The family of Justine Damond has announced details of a public memorial service scheduled for Friday, Aug. 11, at 6 p.m. at the Lake Harriet Bandshell in Minneapolis. The public is welcome to attend the service, and everyone is encouraged to wear the color blue.
The service will feature remarks from Justine's fiancé Don Damond, her father John Ruszczyk, and other friends and family of Justine. It will conclude with a silent walk around Lake Harriet.
Justine Damond was shot and killed by Minneapolis police after calling 911 to report a possible sexual assault in her southwest Minneapolis neighborhood. The Minnesota Bureau of Criminal Apprehension is still investigating the shooting.
Justine Damond memorial service schedule
6:00 – 6:50 p.m. Gathering time for music, prayer, fellowship, and reflection
6:50 – 7:00 p.m. Native American spiritual burning of sage
7:00 – 8:30 p.m. Memorial service
8:30 – 10:00 p.m. Silent walk around Lake Harriet
Music by Minnesota pianist Steven C. Anderson will be incorporated into the service, and a multimedia presentation celebrating Justine's life will be available for viewing during the gathering time. 
The service "will be focused on healing and remembrance." Attendees are encouraged to honor Justine by wearing blue, which was one of her signature colors. Attendees will also have an opportunity to write a special message about how Justine's life has touched the world.
In lieu of flowers, memorials are preferred to the Justine Damond Memorial Fund. Donations to this fund will be allocated to the Justine Damond Social Justice Fund, which will support causes that promote equal treatment for all.
People can donate money to the fund by check to the "Fidelity Charitable c/o Justine Damond Fund" with "acct no. 1117203" on the memo line to the following address:
Justine Damond Social Justice Fund
c/o Kat Molano
100 Pine Street 27th floor
San Francisco, CA 94111
Donations are also being accepted at https://www.generosity.com/memorial-fundraising/justine-damond-memorial-fund
Justine Ruszczyk Damond was born in 1977 and grew up in Sydney's North Beaches in Australia. As a spiritual healer and meditation coach, Damond focused her life on healing others. She moved to Minnesota to be with her fiancé in 2015 and the two were planning to wed in August 2017.