Fatal crash on I-35W at Hwy 13 in Burnsville, Minn.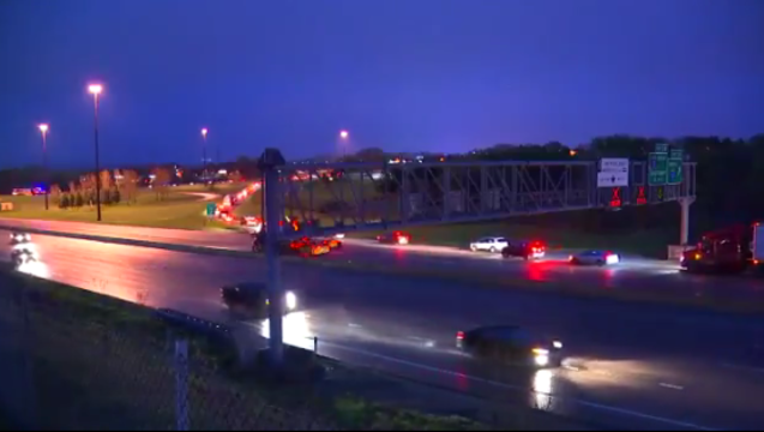 article
BURNSVILLE, Minn. (KMSP) - A 60-year-old pedestrian was struck and killed by a jeep on Interstate 35W at Highway 13 in Burnsville, Minnesota early Thursday morning.
According to the Minnesota State Patrol, a Jeep Grand Cherokee was traveling northbound on I-35W when it struck a pedestrian that had walked onto the freeway and into the lanes of traffic.
The accident took place at 2:44 a.m. The crash remains under investigation.