Driver falls asleep, causes semi rollover on Hwy. 97 in Scandia, Minn.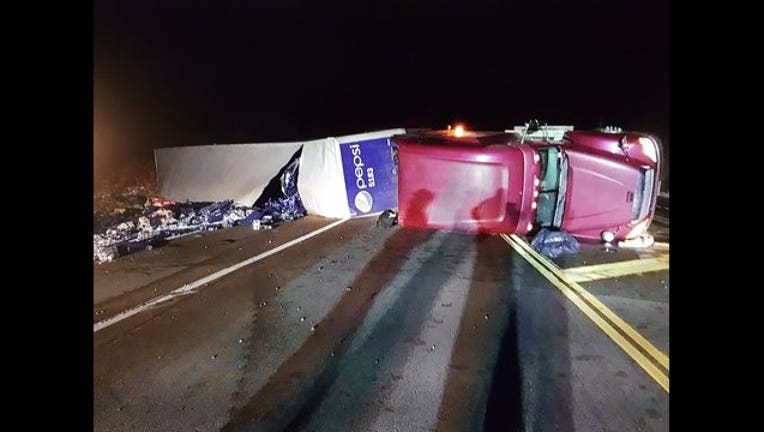 SCANDIA, Minn. (FOX 9) - Highway 97 in Scandia, Minnesota was closed Monday morning after a semi driver fell asleep at the wheel, causing a crash that blocked both lanes of the road. 
The crash occurred at 3:44 a.m. on Highway 97 near Lofton Avenue. According to the Minnesota State Patrol, the semi, which appeared to be carrying Pepsi products, was traveling eastbound when the driver fell asleep. It went into the south ditch and hit a driveway embankment, causing it to roll over. 
The entire contents of the semi spilled onto the roadway. The debris blocked the eastbound lanes, closing the highway for several hours. 
The crash remains under investigation. The driver's condition has not been released.