Driver charged in wrong-way Waite Park crash had 'history of huffing'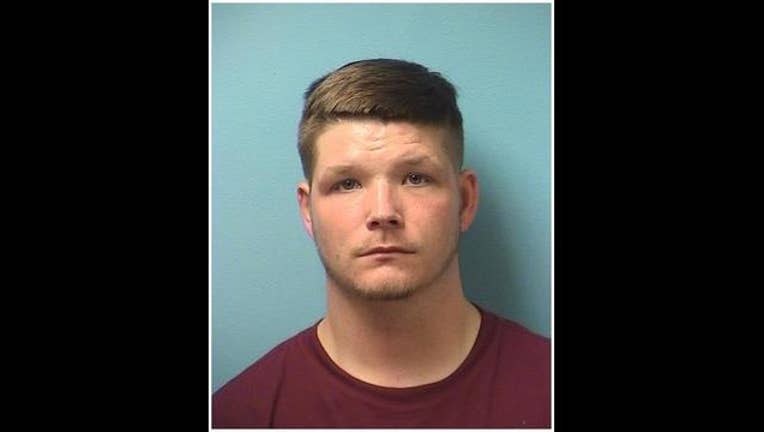 article
WAITE PARK, Minn. (KMSP) - A 28-year-old St. Cloud man has been charged in connection with the wrong-way crash that killed two people Monday evening in Waite Park, Minnesota.
According to the criminal complaint, officers were dispatched to a crash near the intersection of Division Street and Second Avenue South. Officers arrived and found two cars with heavy front end damage.
Through investigation, officers discovered that a blue Chevrolet Malibu driven by Charlie Ray Barnett was heading west in the eastbound lanes and hit a red Chevrolet El Camino head-on. The two occupants of the El Camino died at the scene.
Officers discovered an aerosol bottle of dusting cleaner on the driver's side floor where Barnett had been sitting. They later learned Barnett has a history of huffing dusting cleaner. Fox 9 did an in-depth investigation on the dangers of huffing compressed air.
Witnesses told police Barnett was speeding west on Division Street when he "drove through the median and struck a sign near Division Street and Second Avenue." He then crossed over into the eastbound lane and crashed into the El Camino. He did not appear to slow down or try to avoid the crash in any way.
Witnesses also said Barnett was acting in a strange manner and his eyes appeared bloodshot.
Officers learned that Barnett was in the parking lot of Best Buy before the crash, and a man matching his description was seen on surveillance video buying two cans of dusting cleaner at 7:12 p.m. He then returned to his car.
Authorities also spoke with a woman with whom Barnett shares children. She said he was at her home in Waite Park earlier that day and must have grabbed her car keys as he walked out the door.
The woman has an active no contact order against Barnett.
While at the hospital, officials took a blood sample from Barnett, which was sent to Minnesota BCA.