Da Brat reveals pregnancy at 48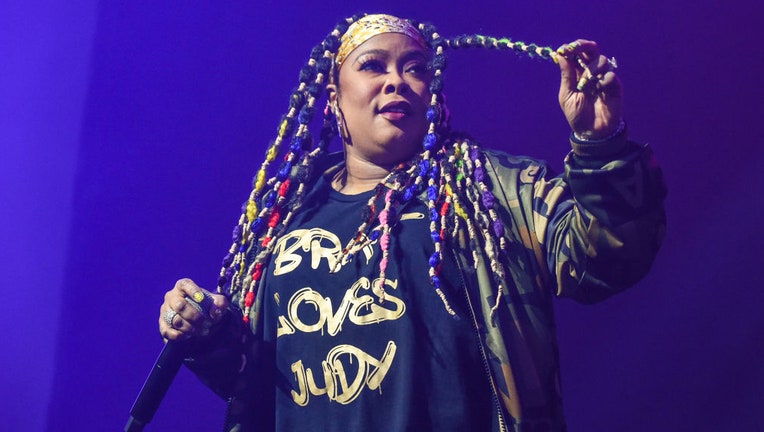 article
Da Brat will soon add a new member to her family sharing news that she's expecting her first child. 
The 48-year-old rapper tells People she's five months pregnant and posted photos on her Instagram page Tuesday showing her baby bump writing, "BLESSINGS all 2023."
Da Brat opened up about her journey to become pregnant explaining to People "It's been quite a journey," sharing that she was uncertain if she would ever have kids.
But the Chicago native told People those feelings changed once she met and fell in love with Jesseca "Judy" Harris-Dupart, who has three children from previous relationships.
RELATED: Rapper & radio host Da Brat 'dishes' about career
Last year, the couple got married and decided later to have a baby. According to People, the plan was for Da Brat to carry the child because Harris-Dupart suffered health complications following her egg retrieval procedure.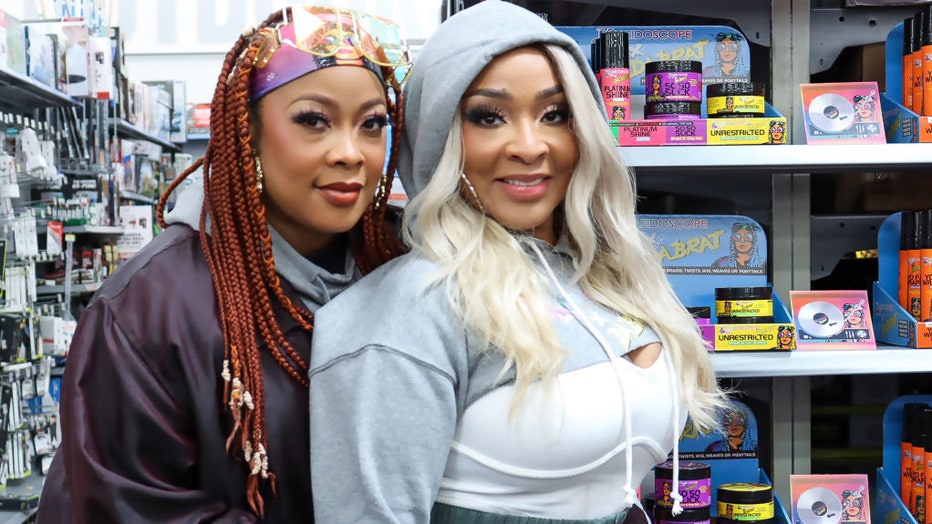 Da Brat and Jesseca Dupart attend Da Brat x Judy Meet and Greet at Walmart Supercenter on February 18, 2023 in Decatur, Georgia. (Photo by Nykieria Chaney/Getty Images)
However, Da Brat was dealing with health struggles undergoing surgery to remove fibroids and polyps before her embryo transfer procedure, People noted.
The Grammy-nominated rapper explained to People a heartbreaking miscarriage she suffered saying she fell in love with the idea of getting pregnant, but it was "snatched away from me."
The couple "had a few eggs left" and found an anonymous donor with the DaBrat telling People they tried to conceive again, and eventually became pregnant. 
This story was reported from Washington, D.C.