Customers wait in line for 2 hours to buy Women's March merchandise at DC pop-up shop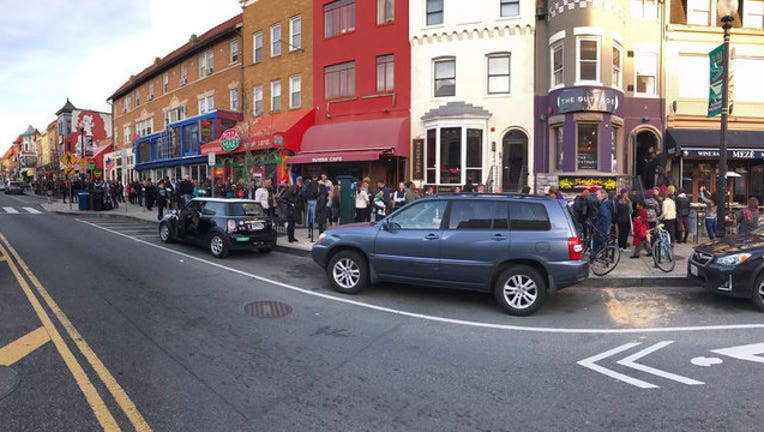 article
WASHINGTON - A feminist pop-up shop selling merchandise for the Women's March on Washington is drawing huge lines in Adams Morgan.
Some people said they have been waiting for as long as two hours outside of The Outrage store on 18th Street. On Thursday afternoon, the line was seen spanning several blocks.
"We are all very excited to take a stand on women's rights and to stop the war against women," said one customer who traveled from California for Saturday's march.
RELATED: Women's March on Washington: Everything to know before you go
"To me, this is something that is very historical for someone my age in my 60s who has fought for equal rights for 40 years," said another woman waiting in line. "It's monumental that we continue this struggle, especially with the new presidency that we have that doesn't appear to support women fully."
On the store's website, the Women's March merchandise available range from shirts, jackets, tote bags, hats, pins, towels, fanny packs and posters. The store will donate 100 percent of the profits of this merchandise "to subsidize travel costs for participants with limited financial means."