Christmas decorations at four homes vandalized by 'Christmas Scrooge' in Watertown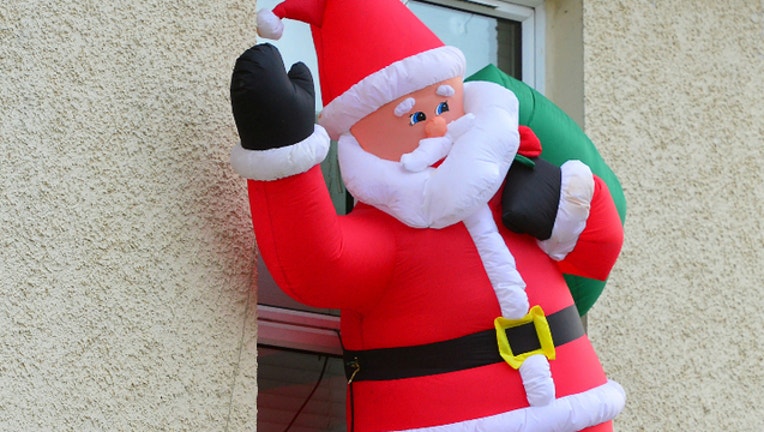 WATERTOWN, Minn. (FOX 9) - The City of Watertown is offering a $500 reward to track down the "Christmas Scrooge" responsible for vandalizing outdoor Christmas decorations at four different homes over the weekend, causing an estimated $1,400 worth of damage.
According to the Carver County Sheriff's Office, on Sunday, deputies responded to four reports of damaged Christmas lawn decorations.
The first report happened around 7:10 p.m. in the 200 block of Westminster Avenue SW. The residents heard a snowball hit their front window and then discovered their inflatable Santa Claus lawn ornament had been slashed.
The second report came about a half hour later in the 1300 block of Landings Lane. The owner found two of his light-up deer had been thrown into the street. About half of the lights on the display no longer worked.
Around 8 p.m., deputies responded to a report of vandalism on the 300 block of Grove Avenue SE. The owner found his illuminated fence was pushed over, his inflatable dinosaur slashed and the lights on a "one-of-a-kind" bell decoration were damaged.
A resident reported the final in the string of incidents around 9:15 p.m. when she noticed someone had driven through her yard in the 300 block of Geranium Drive. The vehicle damaged some Christmas lights in the process.
The responding deputies found shoe and tire impressions in the snow, but the snow conditions made it difficult to get quality evidence.
The $500 reward will be awarded for information that leads to the arrest and prosecution of the suspect(s).
Anyone with information on the case is encouraged to contact the Carver County Sheriff's Office at (952)361-1231 or the tip line at (952)361-1224 or submit a tip online.