Charges: 22 items found in vehicle of suspected package thieves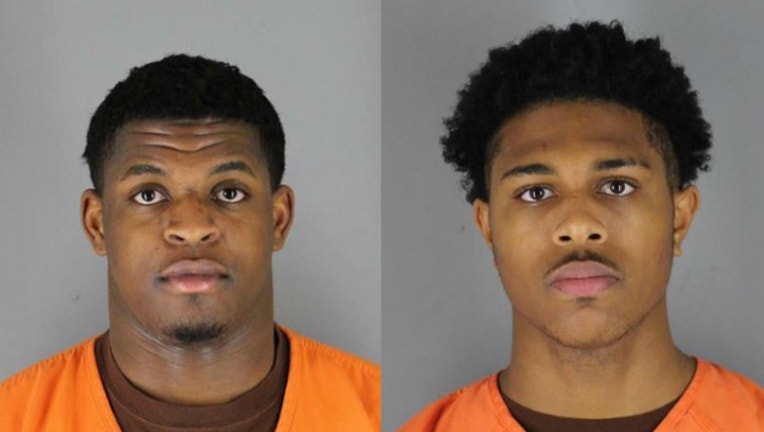 ROBBINSDALE, Minn. (KMSP) - Two Minneapolis men are charged with mail theft after allegedly stealing packages from Robbinsdale homes.
According to the criminal complaints, on December 7, police responded to two reports of package thefts in Robbinsdale within a 30-minute window. Witnesses saw the suspects driving an older Dodge Charger. When officers tracked down the vehicle they found "numerous items" in the back seat.
In a police interview, 19-year-old Khayel Larenz Brown and 21-year-old Khalili Levell Griffith admitted to working together to steal packages from numerous homes.
After executing a search warrant, police found 22 items, ranging from a Coach purse to toys, in the trunk of the Charger. 
Both Brown and Griffith are charged with two counts of felony mail theft. Each charge could mean up to a $5,000 fine and three years behind bars.
Both men are in custody at the Hennepin County Jail.