Suspect, 18, charged with murder in Temple University officer's shooting death, DA says
PHILADELPHIA - An 18-year-old suspect has been charged with murder in the tragic shooting that killed a Temple University police officer in the line of duty near the school's campus Saturday night, according to the District Attorney's Office.
Police say the officer was fatally shot during a struggle with a suspect near 18th Street and Montgomery Avenue in North Philadelphia. He later died at Temple University Hospital.
The deceased officer has been identified as Chris Fitzgerald by local authorities and Temple University. The husband and father had been with the university's police force since October 4, 2021.
The suspect, identified by authorities as 18-year-old Miles Pfeffer, was arrested on the 2300 block of Quarry Road in Bucks County around 7 a.m. Sunday.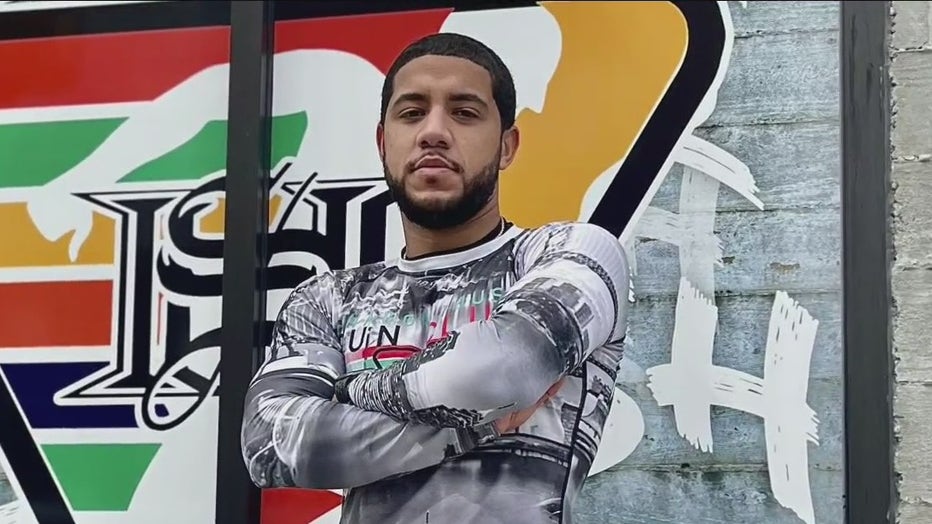 Temple University Police Officer Chris Fitzgerald. (Family photo)
Pfeffer was transported to Philadelphia Police headquarters where he was charged with Murder, Homicide of Law Enforcement Officer, Evading Arrest, and related charges, according to police officials. He was also charged with Theft by Unlawful Taking, Theft-Receiving Stolen Property, VUFA, and related charges in connection with a carjacking police say followed the shooting.
Law enforcement sources tell FOX 29's Steve Keeley that the suspect was taken to Curran-Fromhold Correctional Facility early Monday morning by Temple University and Philadelphia police.
According to a probable cause affidavit obtained by FOX 29, the suspect was seen in video surveillance firing a handgun at the officer after a foot pursuit and brief struggle.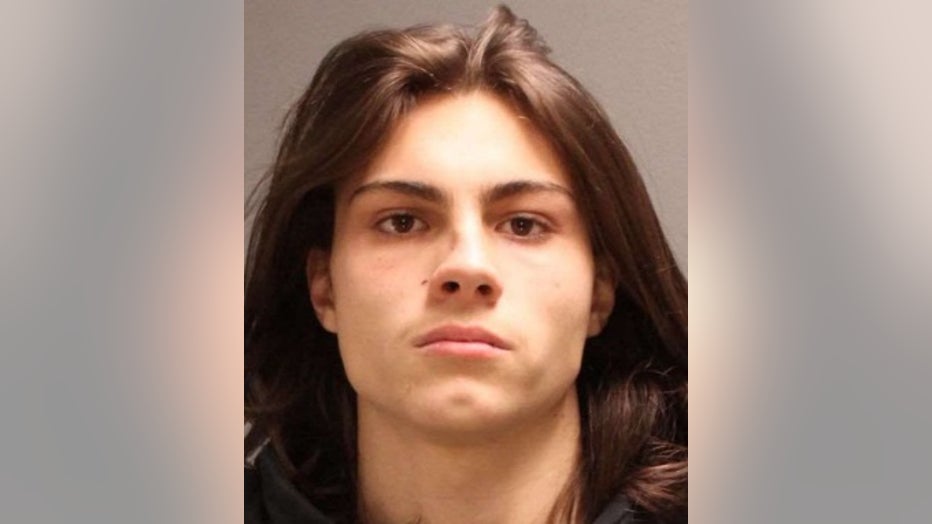 Miles Pfeffer, 18 (Philadelphia Police Department) ((Philadelphia Police Department))
The affidavit goes on to say that when Officer Fitzgerald fell to the ground, the suspect stood over him and fired 'several more shots into the face and head area.'
The District Attorney's office says Pfeffer searched the officer's pockets and tried to take his gun, and then carjacked another person.
Pfeffer can allegedly be heard on the video saying, ''Give me the keys, or I'll kill you," during the carjacking. He then fled the scene in that vehicle.
The affidavit goes on to say that the suspect was later picked up by his mother at 29th Street and Ridge Avenue, and driven to their home in Bucks County where he was taken into custody Sunday morning. Pfeffer was identified by his brother, who the affidavit states was with Pfeffer when Officer Fitzgerald initially tried to stop him.
The 18-year-old suspect was placed under arrest using Fitzgerald's handcuffs, according to the Temple University Police Association.
"That's a tradition that we do anytime there's a fallen officer and we felt that was important to remember Officer Fitzgerald," Deputy Robert Clark explained.
The home in Bucks County, a large property with the sign 'Boxley Farm' out front, was the subject of an hours-long search Sunday, where fire officials, the ATF, SPCA and the Philadelphia Crime Scene Unit could be seen coming and going.
Multiple sources confirm to FOX 29 that Pfeffer was charged as a juvenile in 2022 with making terroristic threats. A source confirms those charges stem from a threat made against Central Bucks South High School in Warrington in November 2021.
FOX 29's Kelly Rule spoke with neighbor Michael Moeller, asking, "Ever see police there before?"
"A lot," responded Moeller.
"Buckingham Township?" asked Rule.
"Yes," replied Moeller. "I just thought it was the motorcycles, because they're young. They're kids and it's horrible. I feels so bad for the cop. It's sad."
A growing memorial for the fallen officer has also been started by fellow officers and his Temple community on the 1700 block of West Montgomery Avenue.
Temple University mourned the loss of their brave officer in a statement Sunday afternoon:
"Officer Fitzgerald gave his life to selflessly serve and defend this community. The courage and bravery he displayed highlights the day-to-day sacrifice made by our Temple University Police Officers to keep our community safe. This loss leaves an enormous hole in all of our hearts. He was a father, a husband, a son, a colleague, and a friend."
The Temple University Police Association posted several photos paying tribute to Officer Fitzgerald, saying the community was "forever indebted" to their "forever hero."
A GoFundMe has also been created by the police association on behalf of Fitzgerald's family to gather donations.
Friends tell FOX 29's Chris O'Connell that his family are "pillars" of the Cobbs Creek community.