Twins clinch 2nd straight AL Central title after White Sox loss to Cubs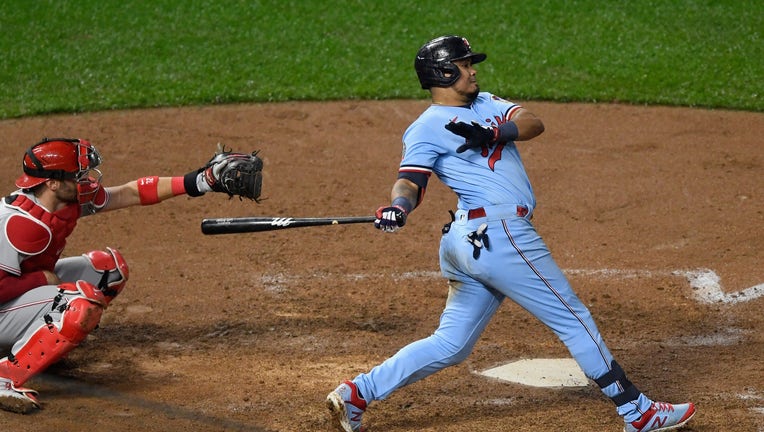 MINNEAPOLIS (FOX 9) - The Minnesota Twins have taken home the American League Central crown on the final day of the shortened regular season.
The Twins had a chance to clinch the division on Sunday with either a win against the Reds in the regular-season finale at Target Field, or if the White Sox lost. The Cubs held off the White Sox 10-8 in Chicago.
The White Sox were down 10-1 headed into the eighth inning when they put five runs across. In the ninth, the White Sox scored twice more, but were unable to close out the comeback.
For Twins manager Rocco Baldelli, it's his second straight division title. He was named the AL Manager of the Year last year after leading the Twins to 101 wins in his inaugural season in Minnesota.
"It's a great day to be able to go out there on the field, put up a banner in front of you, and take a picture. It's a lot of fun," Baldelli said. "We also know that we still have a lot of work to do, but right now we're going to have some fun with this. This is a great day for us."
The Twins lost 5-3 in 10 innings to the Reds to close out the regular season. They will be the No. 3 seed for the American League Wild Card Playoffs and will host the Houston Astros for a three-game series at Target Field, starting Tuesday.
Saturday, the Twins clinched home field advantage in the expanded Wild Card round. This year, eight teams from each league have earned playoff spots in a COVID-19 altered postseason. The three-game Wild Card round will take place at individual stadiums while later rounds will be in bubble locations.
The Wild Card round starts on Tuesday for the American League.