What to do in Minnesota: 5 things to do this weekend (June 9-11)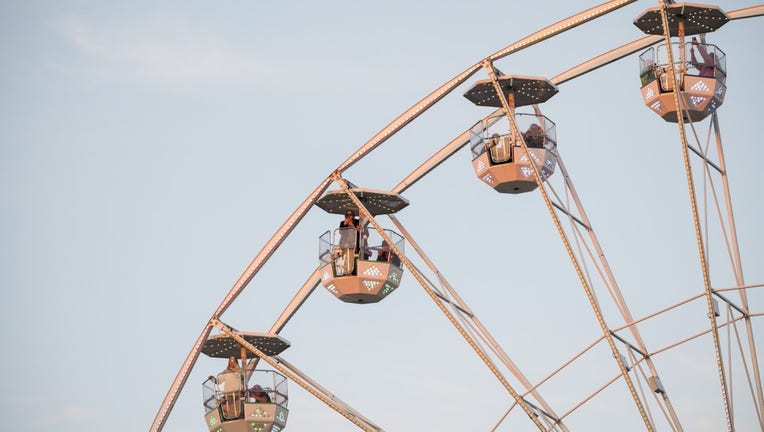 article
MINNEAPOLIS (FOX 9) - Several cities are hosting weekend festivals to celebrate summer. Head to one of these events for food trucks, carnival rides, and more!
Have an event you want to see featured? Email me at adelaide.vanpelt@fox.com.
Various locations
June 8-10
Free admission
Explore the city during this three-day summer festival featuring food trucks, live music, a parade, and more.
Tom Ryan Park, Blaine
June 10
Free admission
Head to Blaine for their first-ever summer kick-off event. Enjoy a wide array of food from different trucks, catch a performance by a local music artist, or check out the craft fair in City Hall. Kids can climb aboard vehicles from SBM Fire Trucks, Walter's Garbage Trucks, and the Blaine Police Department and participate in a kid's garage sale.
Hanifl Fields Athletic Park, Hugo
June 9 through June 11
Free admission
This summer festival features live music, pony rides, a parade, carnival rides, a craft fair, and more. A doubles cornhole tournament will also take place on Saturday ahead of a fireworks display.
City of Albertville
June 7-11
Free admission
Albertville's Friendly City Days feature a craft beer night with local breweries, a large parade, live music, and a city-wide garage sale. A fireworks display will occur on Friday at 10 p.m.
Union Alley, Stillwater
June 9
Free admission
Professional artists transformed Union Alley with multimedia art projects surrounding the restaurant patios on the street. A gallery owner, a teacher, and a World Snowsculpting Champion are all participants in the new display of local art in the once-forgotten alley. The alley will also feature live acoustic music and live art demonstrations.