MSP Airport 'running smoothly' as air traffic control shortage causes delays in Northeast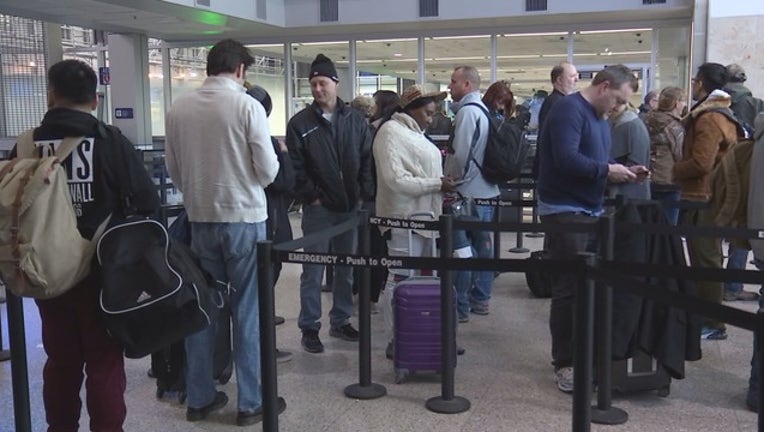 MINNEAPOLIS (KMSP) - A "slight increase in sick leave" at air traffic control facilities triggered delays in air travel Friday, according to the Federal Aviation Administration. The staffing problems were at air traffic control centers in Jacksonville, Florida and a Washington D.C. center that controls high-altitude air traffic over seven states.
"We have experienced a slight increase in sick leave at two facilities," the FAA said in a statement. "We are mitigating the impact by augmenting staffing, rerouting traffic, and increasing spacing between aircraft when needed."
The FAA said travelers should check with their departure airport to see if they may be affected. Minneapolis-St. Paul International Airport reported normal operations, maintaining its standard recommendation of arriving to the airport two hours prior to your departure.
Air traffic controllers have been working without pay since the partial federal government shutdown. There has been a growing staffing problem as the shutdown is now 35 days long and some employees have missed two paychecks. 
The White House says President Trump had been briefed on the situation and was in regular contact with officials at the Department of Transportation and the FAA.
AIR TRAFFIC CONTROL UNION CONCERNS
On Wednesday, the union representing air traffic control workers called on Congress and President Trump to end the partial shutdown and fund the federal government to amid "unprecedented" risks to the air travel.
"We have a growing concern for the safety and security of our members, our airlines, and the traveling public due to the government shutdown," the unions heads said in a statement. "This is already the longest government shutdown in the history of the United States and there is no end in sight. In our risk averse industry, we cannot even calculate the level of risk currently at play, nor predict the point at which the entire system will break. It is unprecedented."
FAA: AIR TRAVEL REMAINS SAFE
The FAA responded, insisting that air travel is safe during the shutdown.
"The traveling public can be assured that our nation's airspace system is safe," the statement said. "The FAA continually reviews and analyzes its performance to assess its safety and efficiency. We remain grateful to the air traffic controllers, technicians and inspectors for their continued professionalism and dedication to their safety mission."