KAT wears number 24 jersey, addresses emotional Target Center crowd to honor Kobe Bryant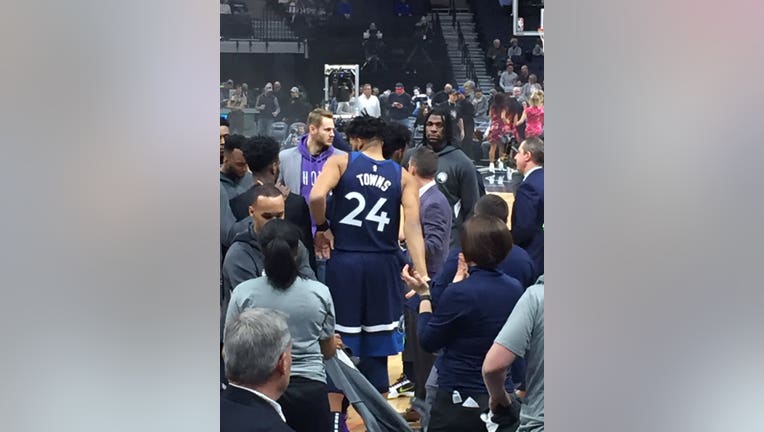 MINNEAPOLIS (FOX 9) - Karl-Anthony Towns wore a special number 24 jersey and addressed the Target Center crowd pregame Monday night to mourn Kobe Bryant.
After talking the opening tip, Andrew Wiggins placed the ball for a symoblic 8 seconds at the very free throw line where on December 14th, 2014 Bryant passed Michael Jordan for third on the NBA All-Time scoring list. The 8-second backcourt violation honored Bryant's first jersey number. 
The Sacramento Kings then took the ball, and in honor fo Bryant's other jersey number, held it for 24-second shot clock violation. 
Robert Covington also wore a number 8 jersey to honor Bryant.
The Timberwolves also played a tribute video to Bryant and his daughter Gianna Bryant, who also reportedly died in the fatal helicopter crash Sunday.
Players, coaches and fans were emotional throughout the pregame ceremony Monday night.
Earlier in the day, a number of players and coaches gave their raw reactions to the tragedy.