Judge dismisses lawsuit against Fischbach over Lt. governor position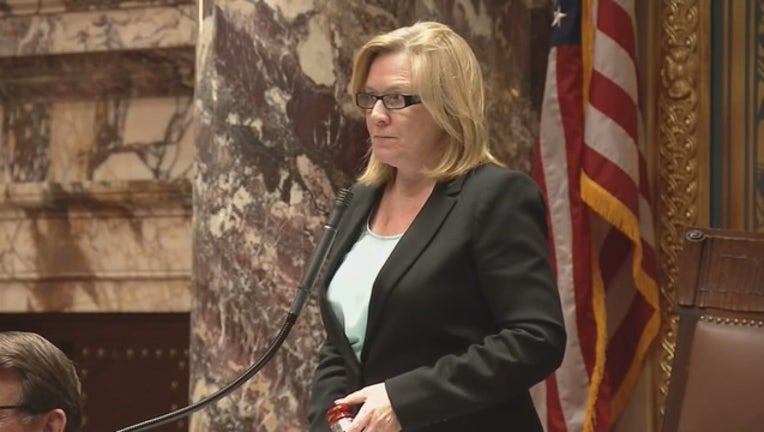 article
ST. PAUL, Minn. (KMSP) - A Minnesota judge dismissed a lawsuit against state Sen. Michelle Fischbach, R-Paynesville, Monday, declaring that she can hold both her seat in the legislature and the title of lieutenant governor—at least for now.
The case was brought by one of Fischbach's constituents in Minnesota's Senate District 13, alleging that her right to representation had been infringed by Fischbach holding both jobs simultaneously.
Judge John H. Guthmann wrote in his court order Monday, however, that until Fischbach takes her seat when the legislature reconvenes Feb. 20 it is impossible to tell what the potential harm to constituents--like Destiny Dusosky of Sauk Rapids who filed the suit--may be.
"Petitioner demonstrates no more than a hypothetical injury because it is not known whether defendant will take her seat, whether defendant will cast a vote, or whether the Minnesota Senate will allow her to serve," he wrote in the order. 
Fireworks may be in the works for the first day of the legislative session next week if Democrats seek to stop Fischbach from taking her seat, which she has held since 1996.
The case was ultimately dismissed without prejudice, meaning the lawsuit could be refiled once Fischbach takes her seat, though Guthmann also noted in his order that he wasn't sure the court even held the power to expel an elected official without holding a recall election first.
Fischbach became acting Lt. governor last month after Tina Smith was nominated by current Gov. Mark Dayton to replace Sen. Al Franken after his resignation over a sexual misconduct scandal.
In a Jan. 3 letter to Gov. Mark Dayton, Fischbach said she will not give up her Senate seat and forego her salary as lieutenant governor, though that wasn't enough for many who argued that occupying both positions violated the Minnesota constitution.
Fischbach, for her part, cited a Minnesota Supreme Court ruling from 1898 that she purports allows her hold to hold both positions.