FBI's new headquarters could be decided by a 1-on-1 basketball game
The battle over where the FBI's next headquarters will be built could be decided by a basketball game.
After several formal pitches to the General Services Administration, Virginia Governor Glenn Youngkin and Maryland Governor Wes Moore have come up with a fun way to settle the matter.  
On Thursday, Governor Moore tweeted a clip of him shooting a basketball at the Capital One Arena before the Wizards played the Atlanta Hawks. Moore made the shot from just within the free throw line, and added the caption, "Glenn Youngkin let's go one on one, winner gets the new FBI headquarters."
Governor Youngkin replied to Moore within an hour. "Game on!" he tweeted with a GIF of him making what appeared to be a three-pointer from a campaign video.
The stakes are high, but a one-on-one matchup between the governors with the winner taking all — would be priceless. 
But who'd have the edge?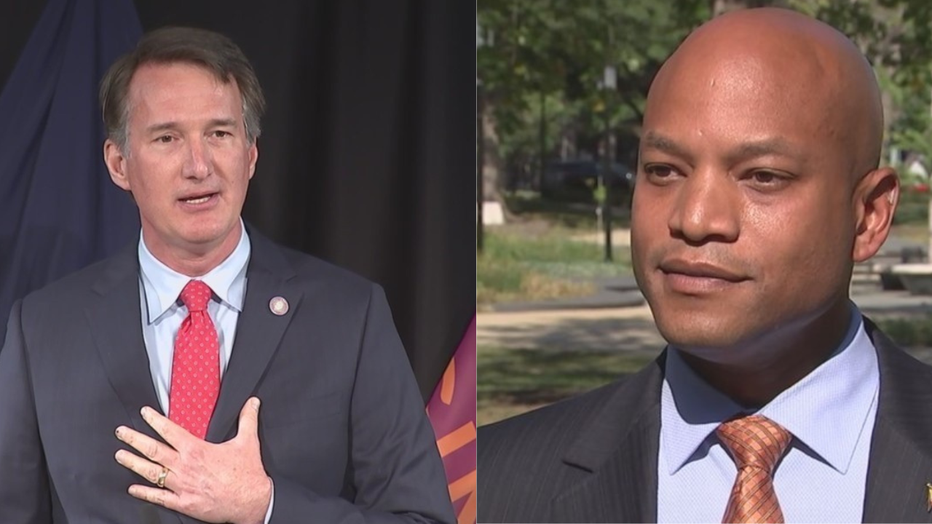 Youngkin played four years of Division 1 basketball at Rice University between 1985 - 1989 where he averaged 1.4 points and 1.2 rebounds in 58 games, according to sports-reference.com. He was listed on the site as 6'7."
Moore was considered a star wide receiver during his time at Johns Hopkins University and was honored by the Maryland College Football Hall of Fame. The school called him a "game-breaking wide receiver" who averaged 25.2 yards per reception as a senior. According to JHU, he remains the only football player in school history to earn a Rhodes Scholarship.
The GSA is currently considering three local sites for the new FBI headquarters. Two of them are in Prince George's County (Greenbelt and Landover), and the third is in Springfield, Virginia.
When and where this local rivalry will take place is unclear. But if the governors do decide to lace up their sneakers and hit the basketball court, the winner would walk away with a brand-new FBI building, lots of opportunities for their constituents, and bragging rights that'll last longer than two terms.