'Donut-spinning' vandals damage soccer fields in Hastings, Minn.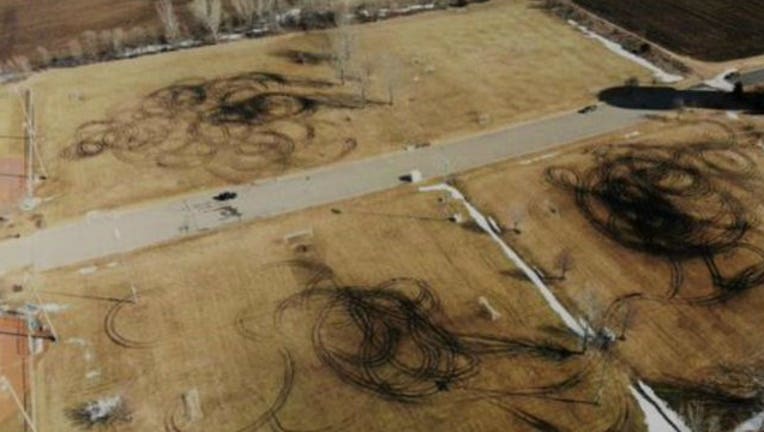 HASTINGS, Minn. (FOX 9) - Two people are suspected of damaging soccer fields in Hastings, Minnesota so badly it is unclear if the repairs needed will be done in time to host games this spring and summer.
The Hastings Police Department says they have identified the vandals, who are suspected of driving vehicles onto the soccer fields at Veterans Athletic Complex on March 24 and spinning multiple "doughnuts".
The damage occurred on nearly 200,000 square feet of the complex, with some of the ruts caused by the vehicles measuring 8 to 10 inches deep.
Charges against the pair are expected in the days to come.
"Vandalism and damage at any facility is discouraging; willful damage to this degree is both frustrating and disheartening," stated Parks & Rec Director, Chris Jenkins. "These fields are a place where our community's youth are learning a sport, developing skills, building and maintaining fitness, building friendships, learning responsibility and more."
City staff are talking with contractors about repairs and seeing how this will affect the upcoming season Hastings Futbol Club and its 580 kids are the heaviest user of the fields.
"This damage will be corrected, and play will resume, but it will require a lot of effort and expense to get there," Jenkins said. 
The club has 125 games scheduled between April 30 and June 3.