Dayton, Republican leaders file Joint Stipulation to allow legislative funding for 90 days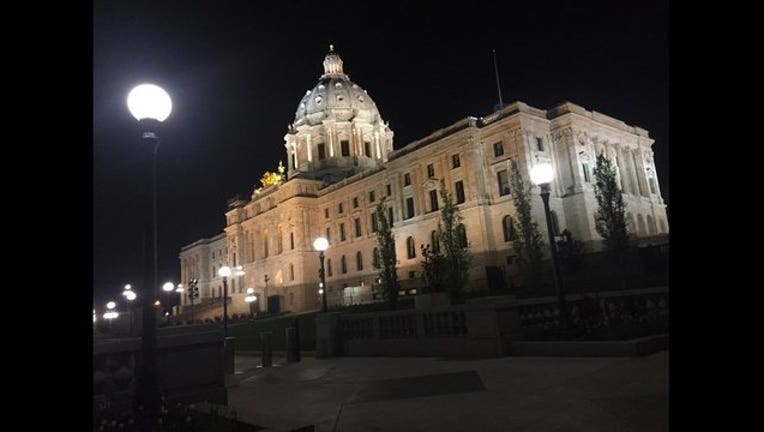 (KMSP) - Governor Mark Dayton and Republican legislative leaders filed a Joint Stipulation in Ramsey County Court that would allow House and Senate members and their staffs to be paid despite the governor's line item veto of funding for the Legislature. 
If granted, the legislature would receive funding at base levels during the appeal period or until October 1.
The stipulation also allows for rent payments to be made for the Senate Office Building and the parking garage.
Governor Mark Dayton statement:
"As evidence of our good faith, we have agreed to this Joint Stipulation, which asks the Court to order continuing funding for House and Senate Members, for their staffs, and for their operating obligations, for ninety days. If approved, this agreement will protect legislative employees, who are not to blame for our present disagreement, and Minnesota's credit rating, which we have worked so hard to restore. I hope that this agreement signals the resumption of good faith negotiations to resolve our policy differences and protect our State's fiscal integrity."
Majority Leader Paul Gazelka statement:
"If granted, this stipulation will allow the legislature to continue representing more than five million Minnesotans, and protect Minnesota's credit rating as the legal process continues. We look forward to Monday's hearing and hope for a swift decision from the courts."
House Speaker Kurt Daudt statement:
"This will prevent the voice of Minnesotans from being silenced by the governor's unconstitutional veto. We're pleased the governor has recognized the importance of ensuring that Minnesotans continue to have representation in St. Paul."