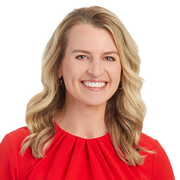 Lori Fisher is the Senior Executive Producer at FOX 9. She joined the station while still in college back in 1999. She would commute from St. Cloud State University, where she graduated with a degree in Mass Communication with an emphasis in Journalism. In the last 20-plus years Lori has played a role in launching several newscasts and specializes in breaking news coverage. 
While Lori helps manage the newsroom, her focus on Fridays is producing and hosting "Enough Said" with KFAN's Dan Barreiro and Justin Gaard. The weekly show airs at 7:30 p.m. on FOX 9+ and 9:30 p.m. on FOX 9. It focuses on the big talkers in Minnesota. 
Lori lives in Maple Grove with her husband Sean, their two sons and their labradoodle. When she's not working, Lori likes to cheer on her kids, exercise and spend time at the cabin.  Her family is big into strategy board games. Name it and they probably own it!