Girls, Science and Technology - Classes to Inspire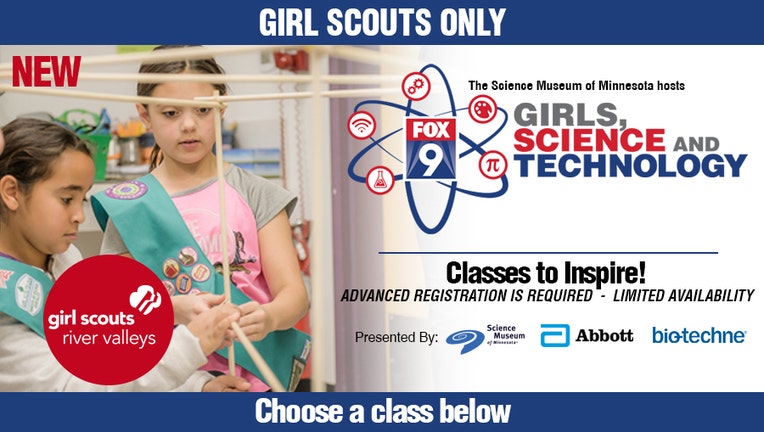 Creating Clouds Workshop:
Come chat about all things clouds with FOX 9's Meteorologist Jennifer McDermed! She will share how clouds are created, the different types of clouds and how they create rain and snow. You'll even get to create your own cloud!
Creating Clouds Workshop is full.
Recommended for ages 7 and up
STEM Art Lab: 
STEM + your great ideas = personalized geometric art! Use your creativity and new computer skills to make a creation of your very own!
STEM Art Lab is full.
Recommended for ages 6 and up
Queen of Hearts: 
Who Will Become the Queen of Hearts? Explore a heart and learn how it functions.
Queen of Hearts is full.
Recommended for ages 8 and up
It's a CELLebration!  Unlock the secret code of life:
In this interactive class, you will discover the secret language of life, DNA.  We will work together to crack the code of DNA with a hands-on project.   We will learn how this secret code is used by cells to make proteins which make your body move and grow. 
CELLebration is full.
Recommended for ages 8 and up
Science Spark Stations
Spark of Life, Circuit Blocks, and Static Electricity hands-on activities throughout the Museum!
No Registration Required - Recommended for all ages