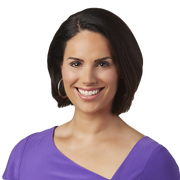 Christina Palladino
Reporter
Born and raised in Boston, Christina has been calling the Midwest home for a while now. Most recently she worked in Milwaukee, where she did a lot of hard news crime and investigative stories. Before that, Christina worked in the Quad Cities and in Des Moines. Lucky for us, a job change for her husband brought the family to the Twin Cities.
Since joining the FOX 9 team two years ago, Christina has jumped right into covering some of the biggest stories in recent years.
During her first week on the job in July of 2017, Christina covered every angle of an international news story when an Australian woman was shot and killed by a Minneapolis police officer after calling 911.
Christina has also extensively covered the homeless encampment crisis in Minneapolis starting in the summer of 2018 and did several follow up stories well into the winter of 2019 highlighting the need for affordable housing in the Twin Cities.
Christina has won several Emmy's and a regional Edward R. Murrow award for her reporting over the last 13 years.
She loves to volunteer in the community—helping out with local charities like Best Buddies and Bridging—a non profit that donates furniture and household goods to those in need.
Christina and her husband have two little girls—her pre-schooler, Waverly, is quite the personality and can't wait to be "like Mom" as a FOX 9 junior correspondent at the Minnesota State Fair one day.
The latest from Christina Palladino