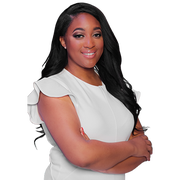 Mitti Hicks joined the FOX 9 team in November 2020.   
And while she's not from Minnesota, she's a Midwestern-native who grew up in Ohio.  
Mitti is not new to the FOX family.  Before joining FOX 9, she was a multimedia reporter for Fox News Channel based in Des Moines, Iowa.  While there, her focus was covering the 2020 Democratic presidential candidates. She chased them across the country even after the Iowa Caucus. Some of her most memorable moments on the campaign trail were covering the First in the South Primary in South Carolina, traveling to Arkansas for Super Tuesday, and more. Prior to Fox News, Mitti was a community engagement reporter at Montgomery Community Television in Rockville, Maryland. Her first job in reporting was WDVM-TV in Hagerstown, Maryland.  
Mitti has a Master of Science in Broadcast Journalism from Syracuse University. She has a Bachelor of Science from Ohio University in Athens. Go Bobcats! 
Mitti is a proud member of Delta Sigma Theta Sorority, Inc. She's also a member of the National Association of Black Journalists (NABJ). 
When Mitti is not at work, she's spending time with her plants. She's a devoted plant mom of 15.  
If you see Mitti out and about, say hi! She's always looking for a story idea.  
The latest from Mitti Hicks