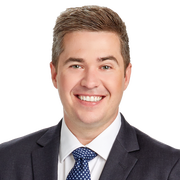 Hobie Artigue
FOX 9 Sports
Hobie Artigue is a sports reporter for FOX 9. You can also catch him hosting "Vikings Gameday Live", "Vikings Live", "The P.J. Fleck Show" and the "Gopher Football Show" in football season.
Hobie grew up in a rural Louisiana town in the heart of Cajun country and is an alum of LSU.
His career started in Monroe, Louisiana covering high school sports & local colleges, but then the northern part of the country came calling. Hobie moved to Madison, WI to cover sports before travelling a little bit farther north to join FOX 9 in 2015.
In his free time, Hobie enjoys spending time with his wife and his dog, Boris.
If you see him around town, don't be shy!
The latest from Hobie Artigue