St. Paul asks for removal of Bird Scooters from streets, sidewalks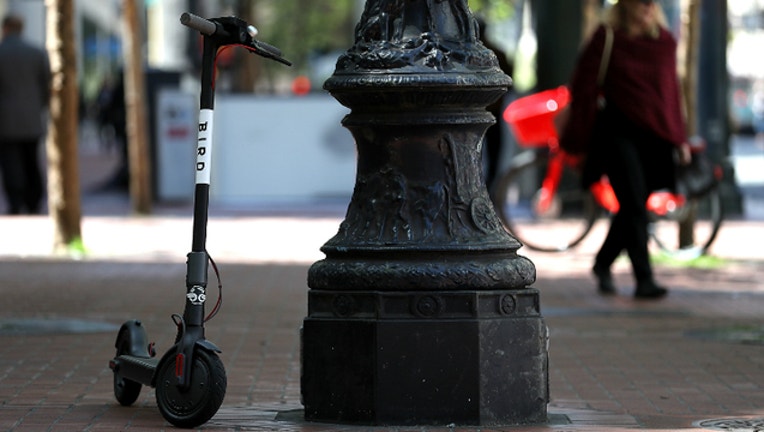 article
ST. PAUL, Minn. (KMSP) - The City of St. Paul wants to put the brakes on the roll-out of Bird, an electric scooter rental service -- at least for now.
Bird launched the dock-less service in Minneapolis and St. Paul on Tuesday. Riders can rent the electric scooters by locating available scooters and unlocking them with a phone app. Once their journey is done, the user notifies the app and can leave the scooter wherever they end their ride.
According to a press release, the city's Department of Public Works is asking the company to remove the scooters from the city streets and sidewalks or "public right-of-way." Bird placed scooters in St. Paul's right-of-way, which violates a city ordinance. ROW permits are required in St. Paul for anyone who wants to have equipment or facilities on streets or sidewalks.
"We are really excited about the possibilities of new, innovative, shared methods of getting around," said Kathy Lantry, Public Works Director. "However, we need to be thoughtful about how these new options are placed and used."
Public Works had been working with a vendor of shared use dock-less bikes and planned to create a framework to respond to possible safety and nuisance issues for this style of transportation that uses ROW. The department says that framework would help inform the city on other potential shared use vehicles looking to use the ROW. Officials say until that structure is in place, they would like Bird to remove their scooters.
It is unclear when or if Bird will remove their scooters. Company officials told the city they will "review the City's request."
A Bird representative also released the following statement to Fox 9: "Bird reached out to the city of St. Paul before launch, and had a productive conversation with their team today."