Semi swerves to avoid deer, causes 5-car crash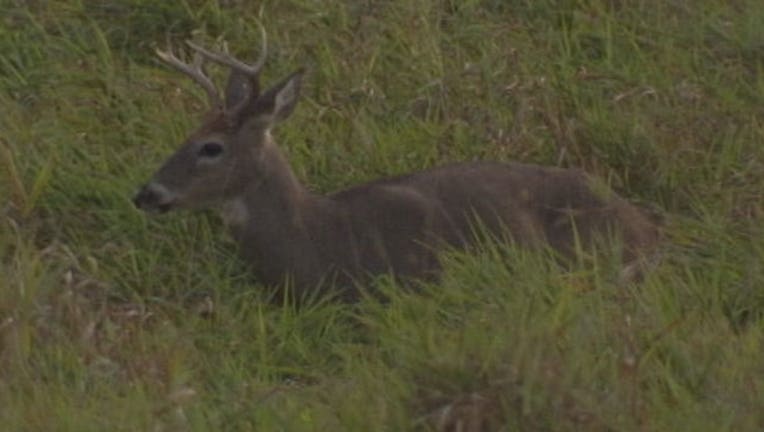 article
LAKE PRAIRIE TOWNSHIP, Minn. (KMSP) - A semi driver who swerved to avoid hitting a deer caused a five-car crash on Highway 169 in southern Minnesota Sunday night.
At 5:17 p.m., a semi heading northbound on Highway 169 swerved to avoid a deer that jumped into the road, but still hit it. A Dodge Charger braked to slow down for the swerving semi and was rear-ended by a Honda Sedan. Both vehicles pulled onto the right shoulder.
A Chevrolet Cruze slowed for deer parts in the left lane and was rear-ended by a Chrysler PT Cruiser. The Chrysler spun around ended up facing southbound in the northbound lanes. A Mazda Protege struck the Chrysler, pushing it into the median and ejecting the driver.
The Mazda was went across lanes into the shoulder and the guardrail, striking one of the passengers from the other cars that was standing outside of their vehicle.
Six people suffered non-life threatening injuries in the collision.
The Department of Public Safety advises motorists not to swerve to avoid a deer. More tips to avoid deer crashes can be found here.