Judge blocks Somali deportations pending lawsuit over alleged ICE abuse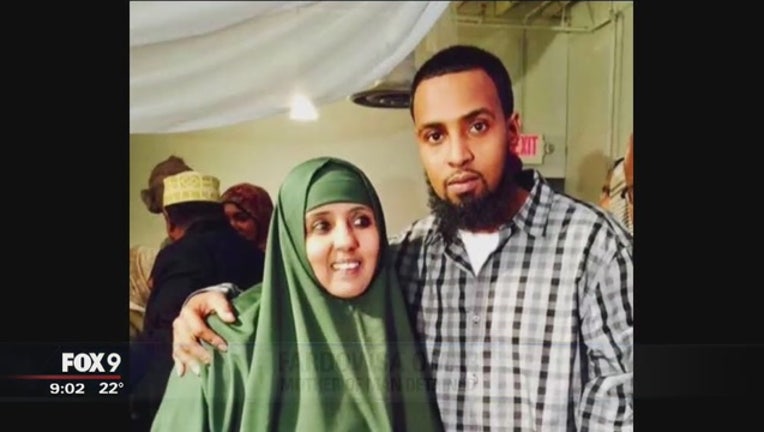 article
MINNEAPOLIS (KMSP) - A Florida judge granted a temporary restraining order blocking the deportation of 92 Somali men and women Monday, following a federal class action lawsuit alleging the group was subjected to abuse and inhumane conditions by Immigration and Customs Enforcement during an attempted deportation earlier this month.
As a result of the ruling, Jan. 3 is the first day the detainees will again be eligible for deportation, with hearings between now and then to address the allegations detailed in the case. Attorneys for the group argue that media attention of the case, including alleged abuse at the hands of federal agents, has made their return to Somalia dangerous. 
At a press conference in Minneapolis last week, several friends and family members of the detainees outlined the reported abuse by ICE agents during a plane ride from Louisiana to Somalia, which ultimately rerouted to Senegal and was sent back to Miami after a lengthy layover.
Several of the people on that flight reported broken bones and various other wounds after being beaten. Others alleged that detainees were shackled for hours, ultimately resorting to using the bathroom in bottles or on themselves.
The lawsuit was initially filed Monday in the Southern District of Florida by a variety of immigrant rights groups, including the James H. Binger Center for New Americans at the University of Minnesota Law School, The Immigration Clinic at the University of Miami School of Law, Americans for Immigrant Justice and the Legal Aid Service of Broward County.
At least five of the men named in the suit are from Minnesota, and represent a dramatic rise in immigration-related arrests under the Trump Administration this year. Deportations are down, however, with officials saying that less people are entering the country without documentation.
ICE, for their part, denies the allegations of abuse and misconduct, saying in part, "no one was injured during the flight, and there were no incidents or altercations that would have caused any injuries on the flight." Representatives from the agency also mentioned that the detainees were seen by medical professionals and no injured were noted.