Brandon McMurtrey posted suicidal message before shooting self during Mankato standoff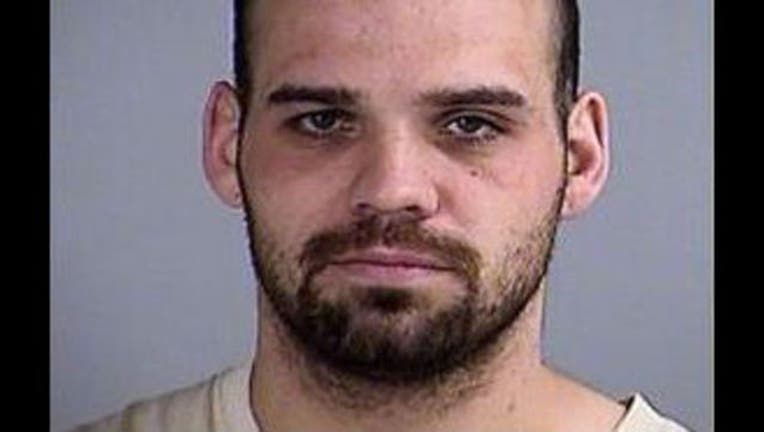 According to North Mankato authorities, Brandon McMurtrey, 27, shot himself early this morning following a chase around the Mankato area and a standoff with police.
Around 11:30 p.m. last night, North Mankato officers were investigating an Order for Protection violation when they came across a white Ford Explorer driven by McMurtrey, who had been seen repeatedly been driving around the area of 700 Belgrade Ave. But when they attempted to pull him over, McMurtrey allegedly took off.
A chase ensued. During it, McMurtrey brandished a handgun out the driver's side window of his vehicle, police say. As he drove south on Highway 169 stop sticks were deployed, but McMurtrey kept going even after his tires were flattened.
At County Road 33, McMurtrey turned around and started driving back toward Mankato. A short time later, State Patrol officers were able to force McMurtrey to stop with a vehicle-on-vehicle maneuver, authorities say.
At that point a standoff began. Just after 1 a.m., while police were negotiating with him, McMurtrey shot himself with a small caliber handgun. Authorities say he surrendered shortly thereafter and was taken into custody.
McMurtrey was air lifted to St. Mary's Hospital in Rochester, where his condition is unknown.
Last month, McMurtrey was charged with five felonies for allegedly violating an emergency order for protection that stipulated he have no contact with a 36-year-old woman and her son. In the intervening weeks, McMurtrey has posted a number of messages on his Facebook page where he expresses frustration about all the negative developments in his life.
Here's an (unedited) sampling:
From November 19:
Just woke up from a nightmare hope nobody has to go threw this I miss and love my family
From December 3:
I honestly wish I knew I had a problem many months ago I had the most Beautiful Family Ever I mean BEAUTIFUL! I pray that this time I'm using to get better and SMARTER people see that I love and miss my family I wish a chance to prove I'm not that crazy clown I hate myself and never can forgive myself but I love my family PLEASE remember all the great fun times this is a small road block that can be fixed
And from that same day:
I'm feeling the pain I think about facing prison time now a month I can't get back ever of spending with my family or talking. I keep thinking about loosing my freedom what a fool I was I wish my family won't give up on me there is so much More and many happy days that can come please be strong I promise change with actions please have faith we can get threw this I promise! I love my family
A December 5 post provides a bit of information about some of the things that contributed to McMurtrey's problems:
sitting here thinking I was an amazing fun crazy clown and was happy as could be with a beautiful family I had. I was auto crash after surgery my life changed big time I became hooked on pain meds very easy to do then self medicate when things are go south people give up easy it's sad I'd never give up on someone that had an addection I'd stand next to them and know things can change I cry and can't enough for the [expletive] I did I wish the chance is here but I don't think that I'm sober now it's going to matter it hurts to have this feeling I never planned this
Then yesterday:
I honestly love to know is my relationship history or not? This is very sad how the f u feelings Bering put out I didn't plan this it was an addiction this can be fixed only if we want it to please lord let me have a well honest chance please don't be pist off about it and destroy me more I know I was wrong now I'm fixing to get back to happy brandon please understand that person wasn't me and change can be made don't give up please look the long term it's well worth it
McMurtrey's last post, published early this morning, suggests he planned to end his life:
GOOD BYE world
McMurtrey's criminal record includes charges for assault, harassment of a minor, obstructing the legal process, theft, burglary, and fleeing a peace officer, among others.