2-4 inches of snow possible Friday to kick off March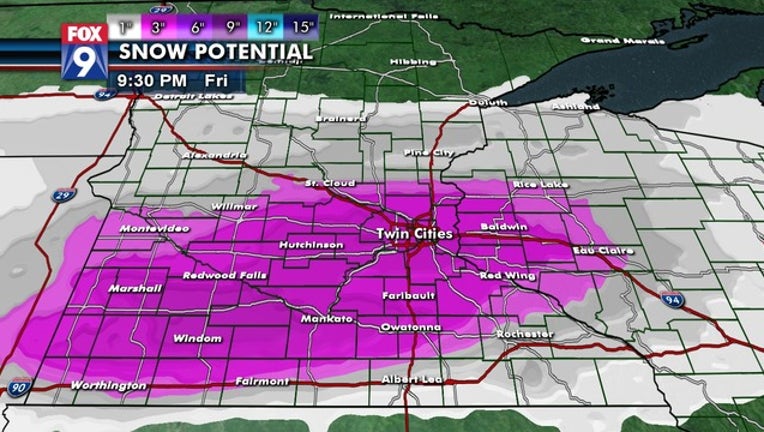 (FOX 9) - After the snowiest February on record, Minnesotans will kick off March with some familiar weather.
FOX 9 Chief Meteorologist Ian Leonard says it is possible snow flurries will develop Friday morning and last into the Friday evening commute.
The total snow potential is between 2 and 4 inches before the snow tapers off Friday night.
After that, we roll into an arctic chill that lasts into next week.