Northern Lights possible on National Night Out
MINNEAPOLIS (KMSP) - Thanks to a recent CME (Coronal Mass Ejection), a solar wind will fly by earth on the evening of Tuesday August 2, 2016. These geomagnetic storms can really make their presence known by disruption electronic communications, setting off voltage alarms, and creating a spectacular Aurora Borealis, aka, the Northern Lights.
The skies are expected to be clear and it will be nice and warm, so this Tuesday is looking great for catching a glimpse of the Northern Lights.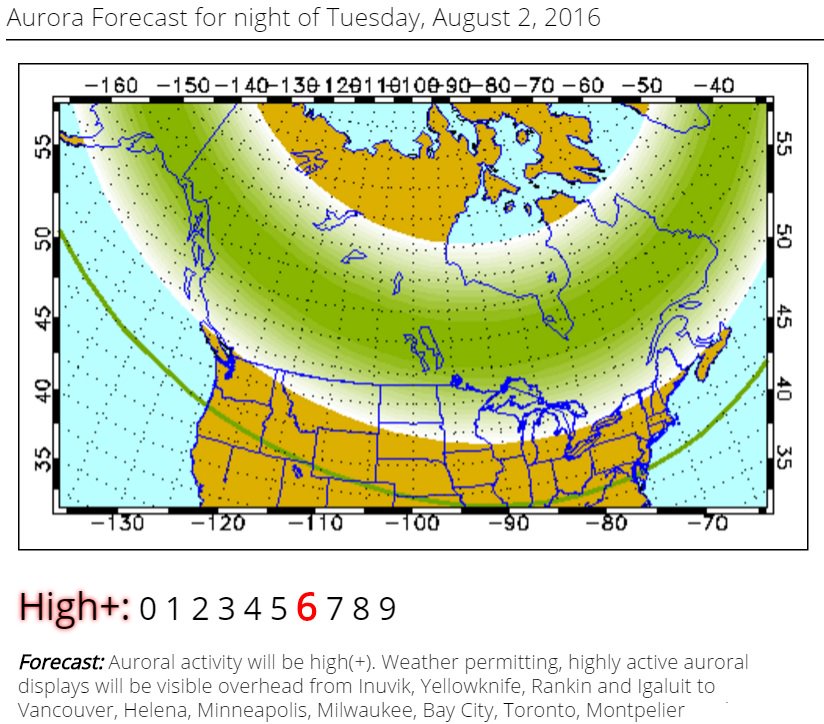 As you can see, on a scale of 0-9, we have a 6. The best chance of seeing action comes from a 5 or higher, so go out and try to catch a glimpse and send us your pics! Message us on Facebook at facebook.com/fox9kmsp, or tag us on Twitter @MyFOX9 and on Instagram @fox9.