A neighborhood with no ice rink in hockey-crazy Minneapolis
While there are 47 outdoor ice rinks at 22 parks in Minneapolis, there's nothing in the Central neighborhood, where many players in the DinoMights youth development hockey program live. Efforts to get one built have gone nowhere, making players feel like they're stuck in the penalty box.
But a gift from a backyard hockey supply store in Wisconsin could be a game changer. Thanks to a generous donor, and friends of the DinoMights, the young skaters will now have a rink of their own this season.
Scott Harmon leads DinoMights, a program focused on recruiting minorities from the inner city. When his players learned they were getting a new rink at the corner of 34th Street and Park Avenue, it was like Christmas morning all over again.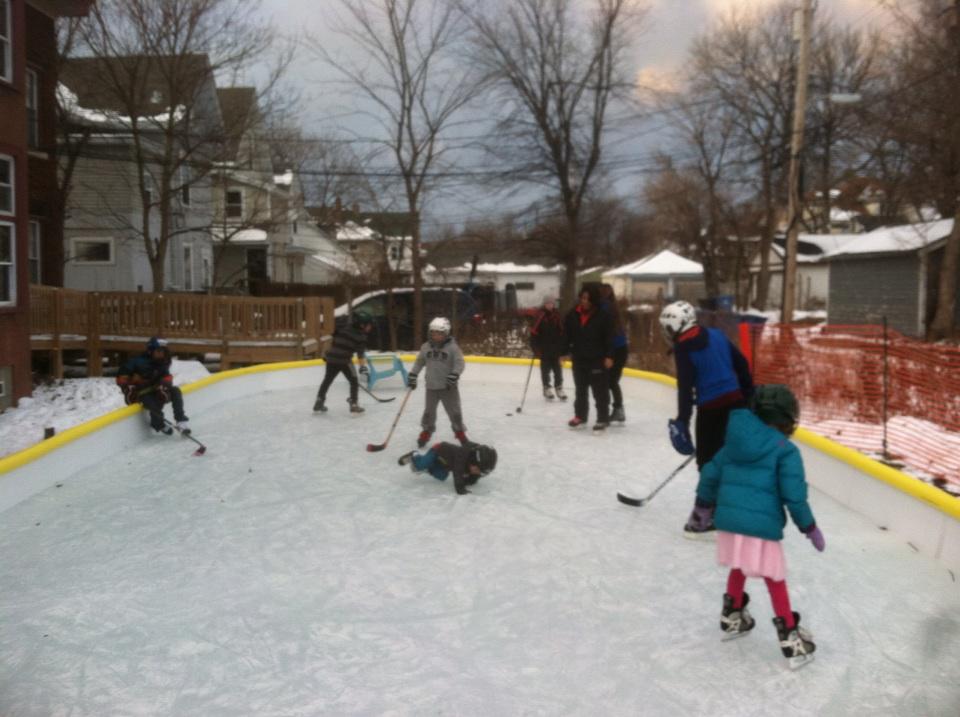 The rink is a modest 40-by-20 feet wide, and it's in an unusual location, directly behind an apartment complex. But it's a start. Now the kids in Central neighborhood can walk to practice, instead of worrying about their ride.
The rink isn't public, but the DinoMights say it will be used to recruit more kids in the neighborhood and will be shared with other programs.